Life-Improving Financial Tools (LIFT)
Through LIFT, Ladder Up works to help alleviate urban poverty by improving access to higher education and increasing financial knowledge. LIFT comprises the Higher Education Access Initiative and Financial Literacy Program. Through these sub-programs, Ladder Up equips clients with the tools they need to help break the cycle of poverty.
Higher Education Access Initiative
"The employees of Ladder Up are my first phone call when I have a question with financial aid…[Ladder Up has] been integral to the post-secondary success of my students. Knowing they are knowledgeable, available, and capable frees up a little of my time for a multitude of other counseling duties." – Paige Stenzel, counselor, Mather High School
Client Demographics
• 78% of clients served through FAFSA assistance were considered low-income according to the standards set by the US Department of Housing and Urban Development (HUD)
• A majority of those served through direct FAFSA completion assistance were Latino or African American, representing 49% and 37% of those served, respectively
• More than 68% of students assisted through FAFSA completion were considered "first-generation" college students, as neither parent holds a college degree
Higher Education Access Initiative Results
In FY 2015-16, Ladder Up:
Helped 1,043 students complete the FAFSA to secure an estimated
$13.2 million in financial aid awards
Informed over 2,000 students and parents
through 190 "FAFSA 101" workshops
Presented 128 "College Knowledge" workshops to educate more than
1,800 students about college finances and creating personal statements
Partnered with 110 schools and community organizations
to offer services to low-income, first generation, and minority students
Financial Literacy Program
Financial Literacy Program Results
In FY 2015-16, Ladder Up:
Provided one-on-one financial coaching to 219 clients,
helping them access and analyze credit reports, establish household budgets, and manage debts
Presented 354 workshops to educate over 3,181 high school students
and adults on financial topics
Partnered with 66 organizations to provide services
Of those clients who met with a Ladder Up staff member two or more times,
90% reached one or more of their financial goals.
Clients who aimed to increase their credit score did so by an average of 65 points through Equifax.
Jim is a 55-year-old single father receiving public assistance while he works through the court system to be reinstated at his job. Jim learned about Ladder Up at a financial aid presentation for students and parents at his son's high school. After he learned about the FAFSA and student loans, he discovered that Ladder Up could also help clean up years of fraudulent activity on his credit report, the repercussions of which were making it difficult for him to obtain loans for his son's college.
"[My credit score] was definitely in the tank… no creditors would even look at me. I couldn't get an apartment or a loan… There is no quick way of making something right if your credit has been damaged by fraud, but you got me someplace where I feel truly blessed… Having someone stand beside you, that meant volumes… I couldn't have done it by myself."
Ladder Up helped Jim write letters to dispute incorrect information on his credit report and apply for and manage his monthly use of a secured credit card. After a year of work, his Equifax score has gone up 151 points. His son was recently accepted to a junior college, where he will begin classes in the fall of 2016.
"I would stand up and tell anybody … the professionalism that I've experienced surpassed anything I ever expected. You show kindness and compassion. You should flood the public high schools with information – you all would be a tremendous asset to all parents. Because of you, my son can go to college."
Tax Assistance Program (TAP)
Through the Tax Assistance Program (TAP), Ladder Up mobilizes over 1,100 volunteers, many recruited from the Chicago area's top companies and universities, to help clients file their tax returns to secure valuable tax refunds free of charge. To TAP clients, a refund often means food on the table, a roof overhead, or savings for an emergency fund.
In 2016, 51% of TAP clients said they would use a portion of their refunds to pay bills and 31% of clients said their refunds would help pay for food. Since 1994, Ladder Up has provided free tax help to more than 146,000 clients, returning $223 million in tax refunds to hardworking families and individuals across the Chicago area.
"My favorite thing about volunteering with Ladder Up is that we're providing such a tangible benefit to families. We are saving them money (what they would have paid a tax preparer), and we are helping them maximize their tax refunds. It's also great working with the same clients (and volunteers) year after year!" – Jennie, volunteer
"Going through the final return with a client and seeing their faces light up when I tell them what their final refund is – everyone is always so grateful and appreciative and that moment makes my day each and every time." – Roxanne, volunteer
Tax Assistance Program Results
In FY 2015-16, Ladder Up:
Operated 19 TAP service locations across the Chicago area
Prepared 10,378 tax returns
Helped clients secure $16.9 million in tax refunds
Worked with 61 taxpayers to help them apply for Individual Taxpayer Identification Numbers (ITINs)
Lisa is a 30-year-old single mother of three who works in customer service. Ladder Up has been preparing Lisa's taxes for two years and she says she will return again because the sites are organized, she feels comfortable with the volunteers who prepare and check her taxes, and it saves her the fee she used to pay to have her taxes prepared by a commercial tax preparer. This year, Ladder Up secured a refund of over $10,000 for her. She saved some of the refund and spent the rest on bills and necessities for her children.
Client Demographics
Average taxpayer annual income: $15,900
Average taxpayer age: 54
Race/Ethnicity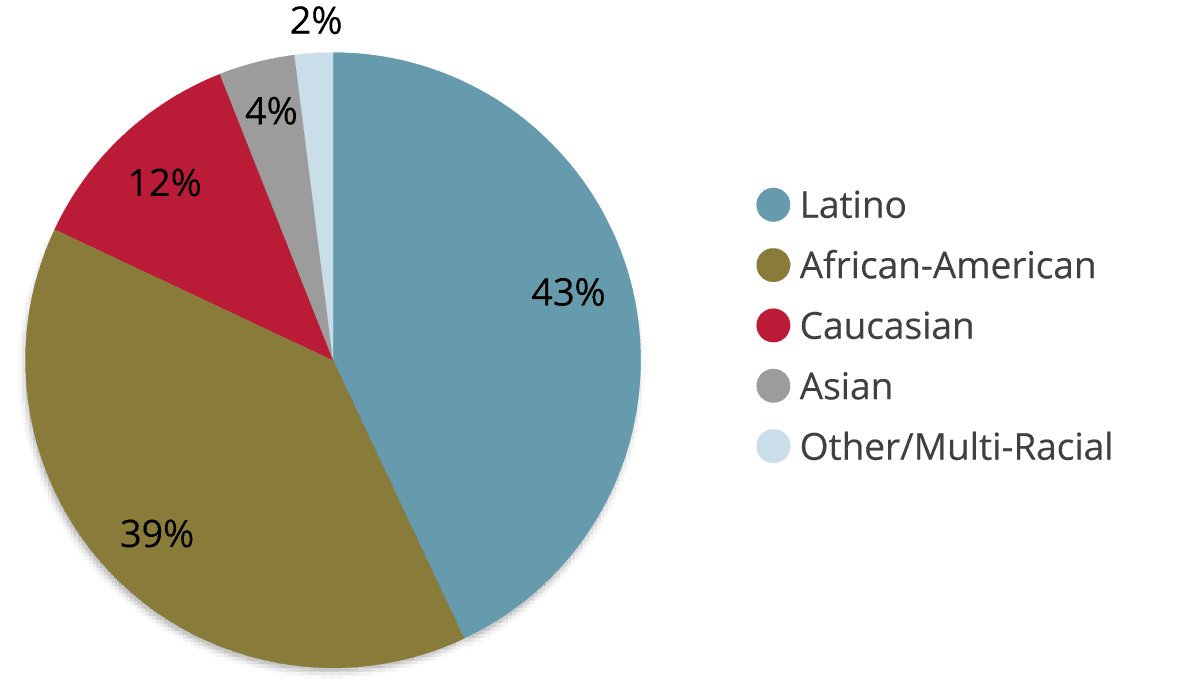 Income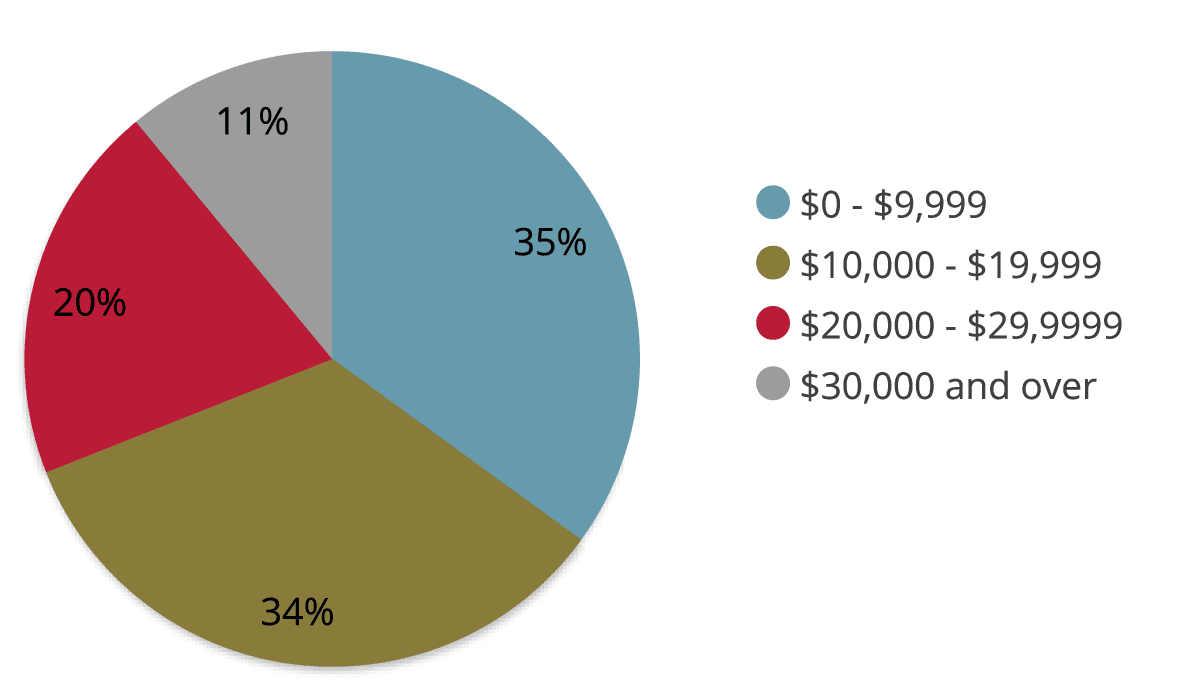 Number of Dependents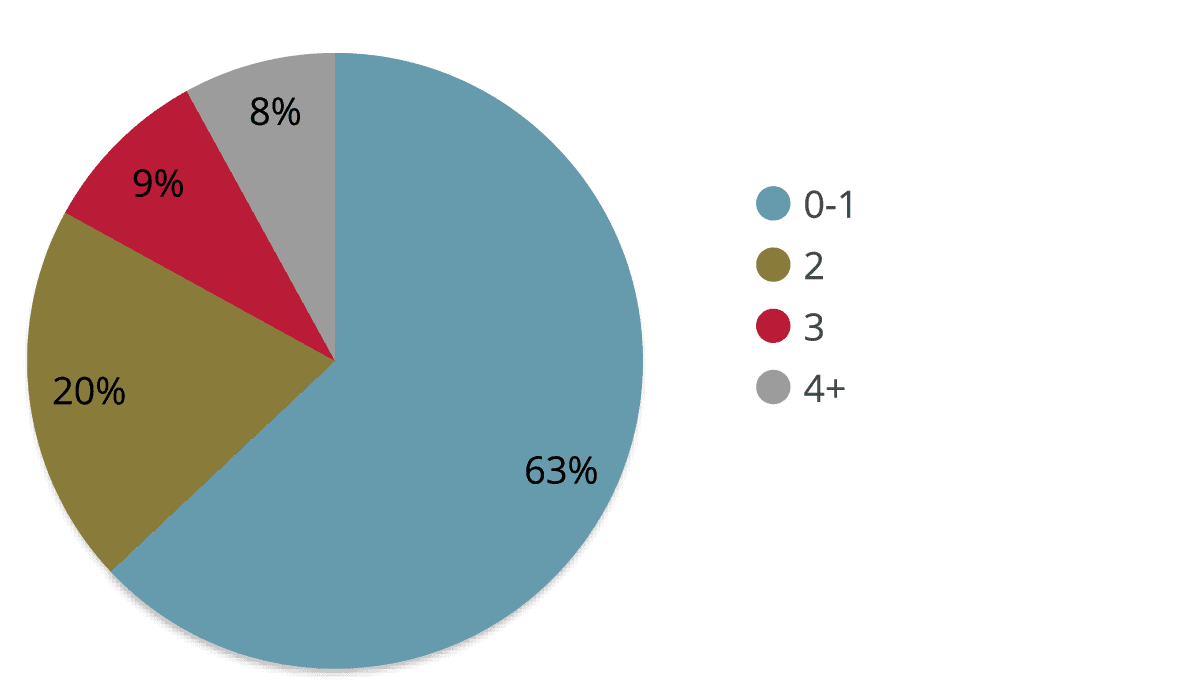 Cumulative Economic Impact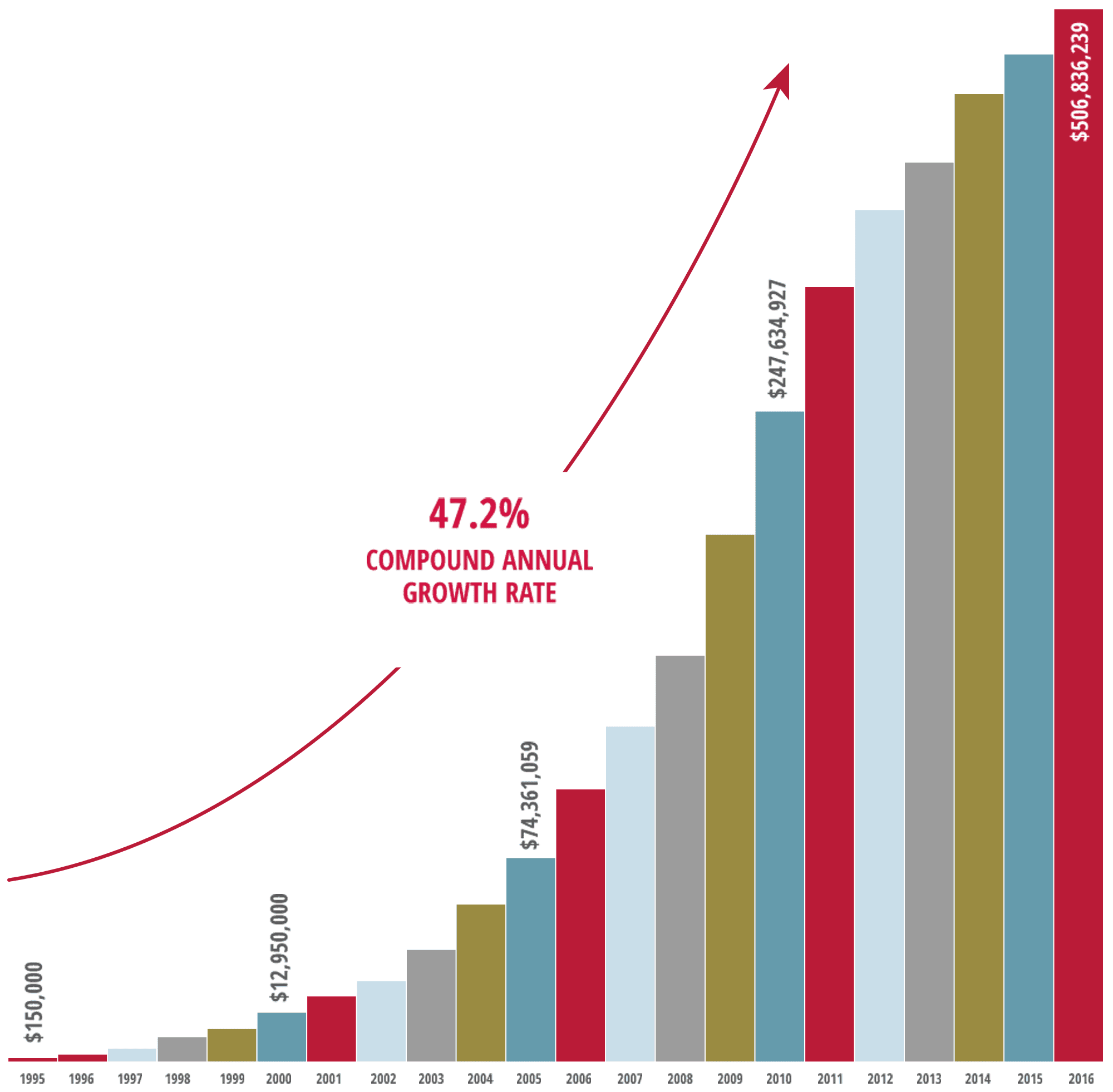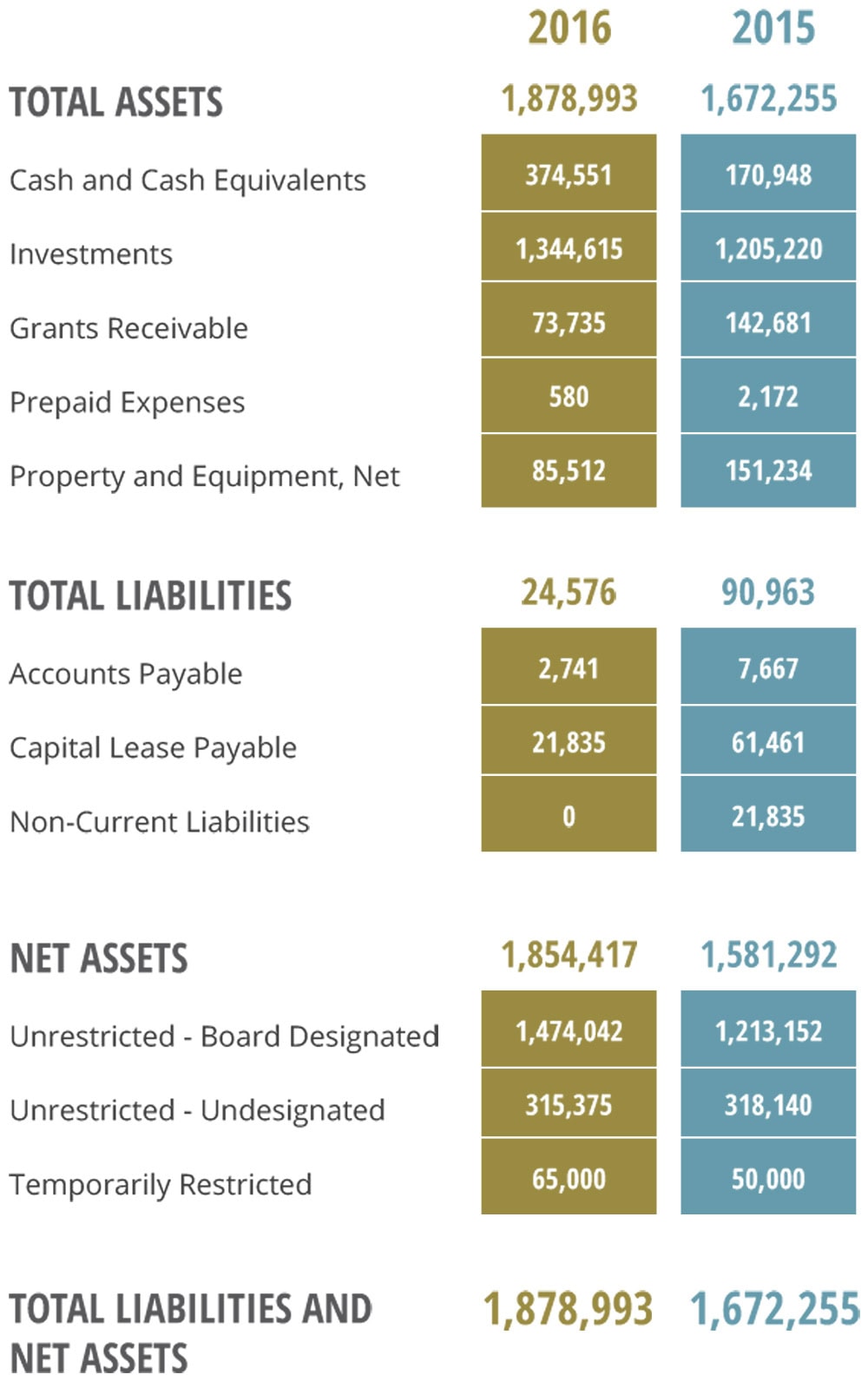 Revenue Sources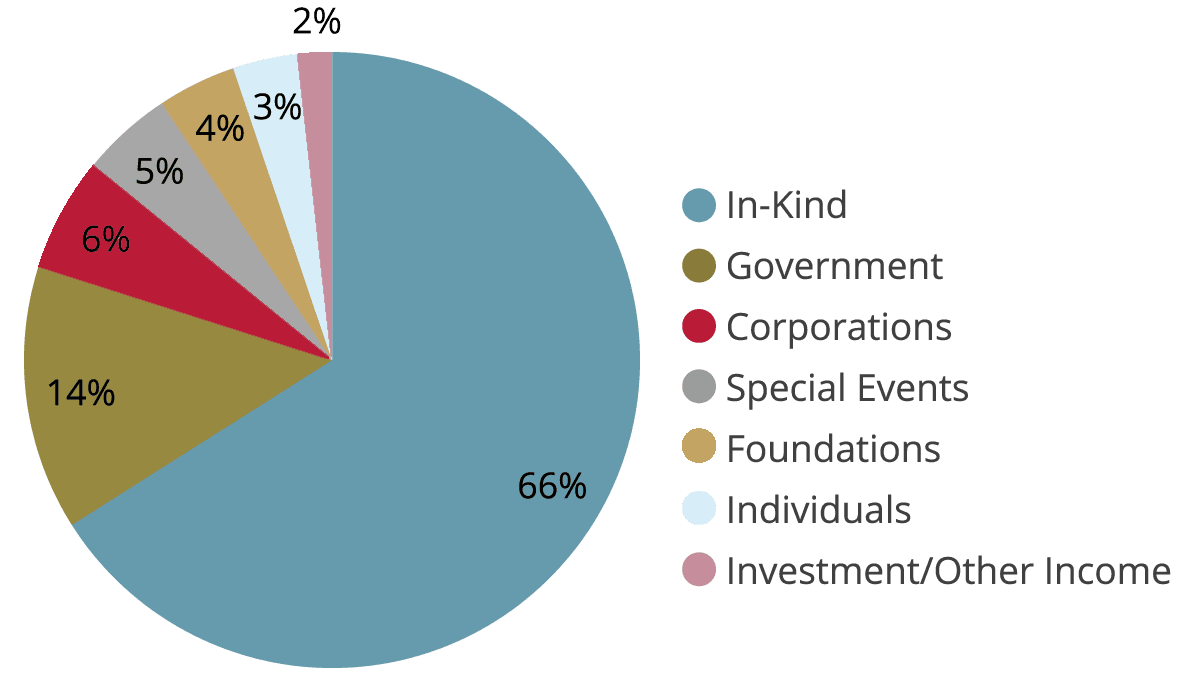 Donors
Founder's Circle ($250,000+)

City of Chicago

Chairman's Circle ($50,000 – $249,999)

Internal Revenue Service
JPMorgan Chase Foundation
Anonymous
Illinois Department of Human Services
Anonymous
Polk Bros. Foundation

Director's Circle ($20,000 – $49,999)

United Way of Metropolitan Chicago
Kirkland & Ellis LLP
Cook County

Platinum Circle ($10,000 – $19,999)

Alfred Bersted Foundation
Bank of America, N.A., Trustee
Deloitte LLP
Skadden, Arps, Slate, Meagher & Flom
Crowe Horwath LLP
Baker & McKenzie LLP
The PrivateBank and Trust Co.
Bank of America
Mayer Brown LLP
Exelon
Maryellen and Thomas Scott
Grant Thornton LLP
Tribune Media Company Charitable Foundation
US Bank

Gold Circle ($5,000 – $9,999)

Anonymous
Alverin M. Cornell Foundation
William and Barbara Welke Charitable Fund
HS2 Solutions
Beth and Dan Mueller
A.G. Cox Charity Trust
Emme Family Foundation
Wendy and Christopher Hambleton
The Siragusa Foundation

Silver Circle ($1,000 – $4,999)

Anonymous
Laura Bader
Ernst & Young
Brian Lucas
Kathleen and John Gremer
Comer Science and Education Foundation
Guaranty Bank
New Frontiers Foundation
Balaji Rajan
Carrie Falkenhayn
First Bank of Highland Park
Andrew S. & Jennifer Friedman
Fdn Jackson Lewis, PC
PNC Financial Services Group
Reed Smith LLP
Robert Stegmann
Tully Family Foundation
Kevin Brower
Patrick Shanahan
Matthew and Lindsay McGrath
Alan Nesburg UL LLC
Judy Andringa
Deidra Bourne
Kenneth Esch
Brian Caldwell
David Barclay
David Burnett
Natalie Nathanson
United Airlines
Charly and Tina Cheng
The Community Foundation for Greater Atlanta
Dyer Family Foundation
Stauber Family Foundation
Steven Henley
Tim and Maureen Hunter Chritable Foundation
Barbara and Michael Klein
Sophie Mackey
James Madary
Madigan Family Foundation
The Mann Family Fund
Marsh & McLennan Companies
James McLaughlin
Tim Meinhart
Ann Murphy
Greg Teegen

$500 – $999

Kirsten Anderson
Timothy Koch
McDermott Will & Emery
Julie Brandt
Rachel Cantor
Max Ferencz
Ryan Gibbons
Jeffrey Holdvogt
Nancy Kowalczyk
Sarah Mason
Ryan Musgrave
Ndidi O. Nwuneli
Maureen O'Brien
John Olivieri
Shimrit Scher
Skender Foundation

$250 – $499

Kevin Powers
Laura Skarnulis
Anthony Chan
Anne Giffels
Van Holkeboer
Andrew VanSingel
Bradley Adler
Roxanne Chow
Martha Geppert
Peggy Papaioannou
Suzannah Park
Beth Wolszon
Lara Suvada
Joseph Adams
Diane Bortoli
James Botana
Paul Compernolle
Ann Gibbons
Peter Hillsman
Vicki Hood
Michael Huesing
Sarah E. Jones Simmer
Kristin Lam
Janice Lucchesi
Michele G. Magner
Stuart Miller
Mary T. Murphy
Dennis Myers
Donald Olivieri
Cynthia Pierce
Robert Pillon
Kenn Plebanek
Chicago Public Library Foundation
Jeff Rosencrantz
Peter Rossmann
Robert Rotchadl
Michael Stent
Robin Struve

$100 – $249

Erica Jaffe
Monique Brinkman-Smith
Robert Cunningham
Clifford Eng
Donald Hilliker
Bruce Ingram
Edward Kelly
Marian Klaus
Linda Klute
Mary Lee Corrigan
Pat McGrath
John McGreevy
Anupama Mohanachandran
John Moynihan
Phillip Pace
James Rasmussen
David Sauerman
Jane and Matthew Schlosser
Adam Shaffer
Christine M Smith
Tiy Smith
Brian Whittman
Elizabeth Wolszon
Ambreeka Jain
Fermi Lab Employees
Irina Goldberg
Alison Skaife
Monica P. Campbell
Bruce Klink
Adam Burns
Olga and Dan DeSio
Feiman Ding
Elena Endrukaite
Emily Hoyt
Beata Kirr
Kim Kyrouac
Karen P. Louie
Alexandra Mihalas
Diane Morgenthaler
Nicole Renchen
Nathalie Rosado
Sandy Rouhselang
Christine Torres
Edward Weaver
Kevin Wydra
Amy Mahan
Claire Stevens
Karen Gray-Keeler
Tara Abbott
Faiza Bakhrani
William Beckman
John Bercham
Marc Berman
Susan Berman
Allison Boersma
Dorothy Bossung
Roger Daou
Brendan Desrochers
Patricia Dredze
Marjorie Elliott
Maarin Erbacher
Glenn Ferencz
Tom Frey
Kim Fugiel
David Gervase
Brian Gnolfo
Louis Hellerman
Dave Hilko
JoAnn Jackson
Steve Kelliher
Michael King
Pamela King
Meghann Kruse
JoAnn Lilek
Lisa Marlow
Kate Mascarenhas
Kenneth McGrath
Mary Murphy
Nabi Cleaners
Nidia Navar
Michael Pabian
Mary Pat Kohberger
Regina Rathnau
Ruth E. Runeborg
Randall Scheuneman
Scott Schuster
JoAnna Simek
Catherine Smith
Christopher Smithka
Olga Tsipursky
James Tudor
Cindy Vanina
Chan-Yu Wang
Gregory Williams, Jr.
Nicole Woods

Up to $100

Anonymous – Abbott Labs
Richard Tittle
Wanda Evison
Laura Stake
Illinois Tool Works
Alan Przybyla
Simrita Rakaila
ITW Foundation
Anil Reddy Annapureddy
Elizabeth Ann Flanagan
Mary Ann Travers
Jessica Bernhardt
Christopher Carbone
Giri Cherukuri
Anne Cooper
David Elsner
Ness Fajardo
Dallas Frey
Julia Green
Christopher Hames
Cliff Helfer
Eileen Iles
Elizabeth Ingram
Shira Jacobson
Jean Janes
David Kang
Emily Kornecki
Marcus Lee
John Mahal
Anne Marie Andersen
Brian McInerney
Andrea Mitchel
Maureen Reynolds
Maria Rocuant
Grant Sanders
Andrew Seibert
Theodore Simmons
Ruben Soler
Steven Stoker
Bill Stotzer
Deepak Tamasker
Julie Zweigoron
AmazonSmile Foundation
Patricia Hunter
Monica Campbell
Robert Jaeschke
Network For Good
Daniel Ampon
Victoria Benson
Kim Clark
Krisinda Doherty
Dianne Goren Radtke
Jaja Jackson
Andrew Johnson
Scott Swartz
Leticia Barcenas
Catherine Bogacz
Sharon Cramer
Nancy Guzik Frugoli
Toinette Hobbs
Tyson Hurst
Dorothy Kalinowski
Jocelyn Lemish
Kendra Nelson
Stacey Pagonis
Bonita Palmer
Sherry Podgorsky
Marlene Robin
Zakia Sultana
Theresa Whalen
Kaitlin Horsch
Rana Barakat
Bobbi Bierhals and David Barclay
Linda Harding-Dunn
Jared Jarvis
Mark Kaminski
Carrie Lawless
Janet McDonell
Ramona Mendes
Justin Neagle
Martha Rich
Suzanne Saxer
Andrea Kroll
Patrick Ryan
Anonymous-ITW
Kaitllin Marie Horsch
Luke Figus
Cynthia Grish
Emily Karpinec
Rita Lara
Omar Ramirez
Felicia Rembert
Matthew Stevenson
Susan Blackburn
Patricia Boer
Francine Davis
Joan Engstrom
Eileen Flynn
Carrie Gillfillan
Christopher Hamilton
Ashley Kaminski
Evan Knobloch
Janet Lee Berent
Jonathan Lockhart
Mabra McCumber
Joshua McLane
Daniel McQuade
Sara Nam
Ana Sempertegui
Erin Sharkey
Mikayla Stewart
Celeste Sullivan
Michael West
Diane Witt
Anonymous
Jeanne Marie Olivieri
Anonymous
Carita Gamble
Volunteers
Corporate Sponsors
Bank of America

Matthew Anderson
Angelica Barrera
David Eagleton*
Martha Geppert*
Michael Haas*
Peter Hillsman*
Jill Huletz
Hannah Kessler
Steven Kessler*
Susie Kessler*
JoAnn Kress*
Monirah Masud*
Kaverimanian Ratnavelpandian
Carson Redish*

BDO USA

Hailey Adams
Marisa Melone
Bradley VanderVelde

Cabot Microelectronics

Debra Bogash*
Angela Boone*
Scott Gallier*
William Johnson*
Debbra Kokaly*
Christina Paleczny
Jennifer Schwer*
Fikreab Shomoro
Fred Sun
Trisha Tuntland*
Sabrina Vosnos*
Shirley Weems

Crowe Horwath

Sasidhar Aradyula
Joe Bauters*
Lydia Bilyeu
David Horvath*
Joshua Johnston*
Michael Kastenholz*
Vicki Lundgren*
Rachel Miwa
Graciela Tijerina
Chan-Yu Wang*
Mike Yerkes*

Deloitte LLP

Joseph Abu-Aita*
Veronica Acevedo*
Jonathon Allison
Diego Alvarez Molina
Kirsten Anderson*
Patrick Bauer*
Chris Brodecki*
Troy Carlson
Valerie Carrillo
Katherine Chan
Ning Chang
Nick Conti
Colleen Creighton
James Cummings*
Joann Davidson*
Dave Elsner*
Tuyajargal Enkhbayar*
Mary Eversden
Krista Frysinger*
Misato Fukui
Mike Gladkowski
Laura Gonzalez
Cameron Gunderson*
Michael Huesing*
Peter Joyce*
Dmitriy Kalin
Michael Kassing
Natalia Kedzior*
Marian Klaus*
Charles Knipper*
Mary Pat Kohberger*
Andrew Krissinger
Mariya Kuc
Tony Kunkel
Silun Li
Livia Matson*
Casey McCurdy*
Matthew McGrath*
Nicholas McNally*
Sara Meyer
Eric Miller
Antonio Miranda*
Max Molloy*
Chiarath Moutairou*
Beth Mueller*
Hiromi Nakazawa*
Erika Nava*
Bridget O'Brien*
Tomonori Okabe*
Casey Peacock*
Maryam Razafsha
Nisha Saboo*
Elizabeth Schreiber
Adam Shaffer*
Kaarthikeyan Shanmugham
Regina Shelton*
Jennifer Sheynin*
Kevin Shimkus*
Anne Sieh
Dawn Simon*
Jeffrey Steinberg*
Logan Sump
Jennifer Tai
Daniel Usalis*
Peter Wasik
Jessica Williams
Christina Yotz*

DeVry Education Group

Kira Dyachenko
Xuetong Qi
Shreya Rao*

Ernst & Young

Alexander Anderson
Jordan Armenta
Sophia Berg
Chris Brannan*
Kevin Brower*
Daniel Camp
Roxanne Chow*
Sara Ciccotelli
Stephanie Coan*
Nathaniel Coleman
Michael Daramola*
Alex Debbink*
Julie Dietzel
Lindsey Ellington
Michael Fehlman
Joseph Fodor*
Edson Foster*
Amber Gazica
Ron Heveran*
William Horton*
Grantland Hubbell*
Austin Kapustka*
Lisa Kelly*
Petro Kushniryk
Trang Le
Yong Lee
Bingyu Li
Paul Luczak
Alexander Mann
Hector Marquez*
George Martinez*
Stephanie McCunn
Austin Miller
Trang Ngo
Rhyan Ranger
Theresa Rattenbury*
Jonathan Richard
Bob Salter*
Patrick Schwappach*
Andrew Seyfer
Joonwoo Song*
Sijia Song
Henrik Turk*
Jelle van den Berg
Jessica Wagener
Di Wang*
Mavis Yeh*
Kate Yu
Xintong Zhang*

Exelon Corp.

Habib Adam*
Belisa Beharic*
Shanshan Chen
Jacklyn Cullinan*
Jason Decker
Adam DuBois
Denis Eischen*
Caitlyn Farrell*
Brendan Folliard*
Robert Kleczynski*
Joanna Klusek
David Leckie*
Brittni Melton
Spencer Ng
Michael Pabian*
Kimberly Patchett*
Stephen Roach*
Nikki Southwell*
Thomas Terry
Kaitlyn Washburn
Courtney Zink*

First Bank of Highland Park

Franki Tran*

Grant Thornton

Daniel Ampon*
Jason Anderson*
Shannon Armstrong*
Emily Biller*
Reuel Brumell
Lauren Colasanti
Christina John
Abhishek Malik
Gabriel Marsal
Bridget Roche*
Emma Sadikovich
Shazeen Sayani
Debbie Shi*
Edward Weaver*

Huron Consulting Group

Nabeel Ahmad*
Ann Becker
Bernadette Betita*
Anne Biebel*
Bennett Bjorlo*
Anna Bobrow*
Laura Bonner*
Elizabeth Brewster*
Tondra Burrage
Salvatore Calace
Allison Carney*
Terri Cram*
Erika DelBrocco*
Brooke Dorger*
Ryan Downs*
Dana Erf*
Allison Eschbach
Amanda Ferguson
Nick Fortman*
Rachael Gaenslen
Maralee Gray
Karlene Hanko
Shante Harrison*
Christina Hong*
Bryant Honsa*
Katie Isermann*
John Kaiser*
Brian Korblick*
Allie Kuhl*
Aaron Kyme
Charmine Mascarenhas*
Claudia Medrano
Andrew Mlsna*
Rachel Morgan
Robert Morgan*
Sarah Mosley
Vanessa Obrochta
Samantha Orland
Nadiia Piekh
Charles Pope*
Michael Ruggles
Margaret Runyan*
Meghan Schmitt
Sachin Sharma*
Kevin Sippl*
Vince Skokandic*
Sarah Spitery
Matthew Staman*
Marta Stetsiuk
Blazej Szymoniak*
Hyun Tsang
Heena Waichulis
Julia Weiss
Eric Zukowski*

Jackson Lewis

Julia Argentieri
Sarah Gasperini
Natalie Nathanson*
Elan Shpigel
Melanie Stewart

JPMorgan Chase

Karen Carter*
Gwendolyn Collier*
Elizabeth Crowell*
Monica Goyer*
Erika Murphy
Bonita Palmer*
Zachary Quan*
Gregory Teegen*

Kirkland & Ellis

Laura Bader*
Michael Carew
Nicholas Carson*
Shirley Chen
Michael Chu*
Grace D'Arcy
Peter Davis*
Jeffrey Fine*
Jeffrey Funston*
Robert Goedert*
Russell Gray
Melanie Harmon*
Andrew Idrizovic
Miles Johnson
Michael Keeley*
Kathryn Knue*
Christine Lehman*
Brett Nelson
Matthew Schlosser*
Daniel Sito
Alison Skaife*
Laura Stake*
Sam Stucker
Keith Villmow*
William Welke*
Wayne Williams*

KPMG

Oscar Avila*
Bojan Balaban*
Lucy Brandon*
Yichen Cui*
Christopher Dardi*
Kimberly Dardi
Maarin Erbacher*
Steven Fekety*
Daniel Fields
Irina Goldberg*
Brandon Goldblatt
John Gremer*
Jason Healy
Jamila Hemmerich
Aaron Karlinsky
Kevin Ko
Alecia Kohorst*
Phil Leung*
Matthew Leytman
Amy Mahan*
Nicolette Mannella
Robert Nelson
James Patdu
Stephanie Perry*
Anna Powers*
Patrick Quirke
Barbara Ruane*
Crystal Taylor*
Shane Vandenberg*
Khadijeh Vidhani
Sam Woo*
Annie Xiang
Nancy Yu*

McDermott Will & Emery

Jeffrey Arnold
Bobbi Bierhals*
Ann Marie Brodarick
Elizabeth Chao
Paul Compernolle*
Jeffrey Holdvogt*
Brian Jones
Gary Karch*
Agnieszka Kawecki
Ann Kladis
Jennifer Kuzminski
Elise McGee*
Diane Morgenthaler*
Alan Nesburg*
Maureen O'Brien*
Sarah Raaii
Deepak Tamasker*

PwC

Eric Anderson
Justin Barney
Deidra Bourne*
Julie Brandt*
Jeffrey Brubaker
Shu Chen*
Nicole Duson
Mary Hardy
Ashley Hausmann
Amelia John*
Kironyo Kiarie*
Kathryn Kinas
Juliana Lacouture
Jennifer Layer
Janet Lee*
Szuyin Leow
Andrew Madock*
Cale Mannesto*
John Millhouse
Lauren Napleton
Natalie Opeka*
Peter Ro
Emily Rosenbaum
Julie Shen
Lissa Stolte
Brian Stonecliffe
Courtney VanDeusen
Angela Wolf
Alina Wong*
Ryan Yip*

Reed Smith

Luke Harriman*
Natalia Lipscomb*
Melissa Mickey
Amanda Mueller*
Maureen Reynolds*
Jon Schroeder*
Marianne Urso*

The PrivateBank

Tim Aburano*
Debra Allen
Lisa Allen*
Brian Ambers*
Christine Andrews*
Josephine Arroyo
Dawn Bale*
Lisa Baran-Santos
Mary Jo Barth
Beth Benjamin
Ann Benson*
Ann Bolognani*
Paul Bregar*
Wendy Brehm*
Lorna Bush
Alex Calderon
David Casalina
Denise Christy
Elda Cinaj
Joseph Clements
Amanda Collins
Daria Counts
Judy Dillon*
Julia Dillon*
Torri Edwards*
Julie Ferrer*
David Findling
Angel Fox*
Daniel Gallagher
Natalie Garcia*
Elizabeth Gaytan
Fred Glatz*
Rudy Gonzalez
Thomas Greene
Jeffrey Guenther*
Annie Guice Welch
Doreen Hall*
William Hansen*
Sharon Harlin-Guenther*
Beverly Harvey
Veronica Hernandez
Brett Hrupek*
Stephanie Huynh*
Valerie Jados*
Debra Jaros*
Helen Johnson
Bruce Kamp*
DeWitt Kavanagh*
Cheryl Keiss*
Ashley Kelly
Roxanne Koudelka*
Anna Kowal*
Jason Kron
Deborah Larkner*
Anthony Last
Sara Marszalek*
Peter Martin*
Idella McCoy*
Colette McGill
Sharon Michnuk
Dan Miller
Erin Milligan*
Gail Moody*
Tina Morris*
Naomi Mounce
Bob Mulcahy*
Beth Murphy*
Gloria Negrete
Maxima Ojeda
Jeanette O'Loughlin
Carlos Orona
Rosemarie Piswoicz*
Tina Plechaty-Schmitt
Melanie Raddatz*
Kymm Recht
Ron Richter*
Tracy Rodriguez
Paul Rosenberg
Anissa Rusthoven
Chardell Salvant*
Pragya Sapkota
David Sauerman*
Sabrina Seminetta
Rupali Shah*
Olga Shteyn
Sharon Skertich*
Helen Smith*
Helen Socha
Milena Sopcic
Michele Stephenson*
Nancy Thomas
Collette Vojtech*
Tania Wasniewski
Apprentiss White*
Kelly White*
Alberta Wilson*
Nicole Wynn*
Eric Young
Patty Youpel*

UL LLC

Silvia Ankova*
Lenore Berman*
Kaisa Davis
Adam Krynski
Mark Leimbeck*
John Mahal*
Sarah Mason*
Alan McGrath*
Alanna Ollinger*
Shira Tarby*

United Airlines

Adam Burns*
Kevin Casey*
Theresa Conduah
John Davis
Steve Fus*
Sayaka Harris
Erich Kirr
David Olaussen*
Candice Quinn
Margaret Reins*
Cheryl Spataro
Barbara Thomas
Li Yang

Walgreens

Sheila Bell*
Michael Bontrager*
Nicholas Chaisuksant*
Kim Clark*
Mirabel Delos Santos*
Feiman Ding*
Karen Florio
Alexis Gardella
Adna Gibson
Terrence Green*
Jared Helfman
Yevheniya Ivanchenko
Matthew Jos
Sebastian Koster van Groos*
Nicole Miller*
Kostadin Novakov
Stan Tylka*
Fang Wang*
Volunteer Partners
ALPFA

Diana Ayala
Nancy Bruggeman*
Diana Chiqui
David Cruz Arellano
Maria DeCasas
Karina DiDiana*
Leticia Esparza*
Daisy Espinoza
Dulce Hernandez
Andrea Jimenez*
Rogelio Loya*
Jie Tao Luo
Carolina Maciel
Juanita Margarito
Jasmine Martinez
Henry Montoya*
Jonathan Morales
Karolina Munoz
Yesenia Padilla
Cristian Perez*
Laura Rojas*
Angelica Sanabria Valdes*
Edgar Sandoval
Angie Unzueta
Daniela Villa*
Marilyn Virto*

Alvarez & Marsal

Michelle Borman*
Tom DuBois*
Nicholas Full
Eleanor Gravenhorst
Aldo Leal*
Bill Stotzer*

Andersen Tax

Dennis Minich*

Aon Corporation

Lorena Del Real
Lauren Dippel*
Marianne Sauk*
Wilbert Solis*

Bain & Co.

Katherine Ardiff*
Rachel Barch*
Kaitlyn Brown
Madelynn Conlin
Andrew Criste
Ainsley Faux*
Robert Franklin
Tanya Klinkhachorn
Jonathan Kuether
Nolan McClain
Daniel Newmark
Deborah Ohiani-Jegede*
Megan Petitti
David Pineros
Mary Reinemann*
Samuel Rosen*

BKD

Karen Fleming
Daniel Glowen
Thomas Murtagh*
Adrienne Poole
Brian Strumpf
Angela Sullivan

Capital One

Nancy Carreon*
Abigail Gravenhorst
Suchitra Havaldar
Bruce Klink*
Tamara Knodell
Amjad Naser
Danielle Randall
Elango Sampandam
Mary Sandoval
Maria Santillan

Chapman & Cutler

John Ekblad*
Todd Freier*

Chicago Finance Exchange

Judy Andringa*
Deborah Armstrong*
Mary Lee Corrigan*
Diana Doyle
JoAnn Jackson*
Linda Klute*
Lisa Leonard*
Janice Lucchesi*
Molly O'Farrell*
Lynne Pantalena
Laura Pearl*
Sandy Rouhselang*
Regina Ward*

CNA Insurance

Maria Brubaker
Mary Cole
Jason Diamond*
Neal Drasga
Anna Duckmann*
Megan Fearday
Norma Gamboa
Shira Jacobson*
Eric Krause
Yu Jen Liu
Tania Molina
Kenn Plebanek*
Mina Saleh Ziabari
Stephen Shlakman*
Leslie Simmons
James Tudor*
Colette Turner
Katherine Vacura
Jennifer Yeh*
Sharnel Young

DePaul University

Babatunde Adediran
Eric Alvarez
Yuhao Chen
Juanjuan Deng
Evelyn Espinosa
Qiqi Gao
Hailongzheng Hu
Yifan Jiang
Jiahui Jin
Sofea Lee
Xiaoting Li
Xuemin Li
Luyao Liu
Xinyang Liu
Natalie Monteil
Patthamika Pao-in
Huan Song
Lili Su
Taylor Symanietz
Wenwen Tang
Xueji Wan
Jinghan Wu
Yu Wu
Qiushi Xiao
Hao Zhang
Yichen Zhang
Han Zhao

Dominican University

Randy Dilay*
Paolina Dimitrova
Kamil Dziedzic*
Burcu Eken-Guiney
Emma Johanon
Kaitlyn Konowitz
Dian Liu*
Preya Patel
Julian Ross*
Yuridia Salgado*
Andrew Sobarnia

Harper College

Kimberly Butler
Natalia Celac
Desislava Ganeva
Hava Gjinika
Sara Guzman*
Cynthia Hoffman
Kyung Huh
Olena Kochylo
Joan Owens
Jigar Patel*
Kristel Ramos*
Kiley Riddle
Christopher Silchuck
Oliwia Tomera
Tamchybai Turusbekov
Anna Yakuts
Ryann Yellin*

Marsh & McLennan

James Cunningham
Nina Cunningham
Marla Ford*
Joseph Kesner
Yasuko Kudo*
Kristi Lam*
John Schuhriemen
Kathy Wall*

Morningstar

Bill Baranyk
Timothy Cha
Stacy Minjares
Natalie Snider
Svetoslav Tagarov
Emory Zink

National Futures Association

Patricia Borowiec
Malgorzata Bunda
Yvette Christman
Eric Dale*
Gwenae Jackson*
Jennifer Levin
Anthony Lighthall*
Lewis Little*
Karen Massey
Karen Wuertz*

Navigant Consulting

MacKenzie Brosnahan
Siobhan Clancy
Alexander Fullam
Daniel Hopp
Efrain Jimenez
Patrick McGrath*
Ahmed Naguib*
Dustin Long Ting Tsap

Northeastern Illinois University

Elizabeth Bahena
Tehmeen Contractor
Irais Cortes*
Csaba Csoka*
Haoran Deng
Jon Fallon
Bolor Ganbold
Alysa Getzelman*
Shahina Kanwal
Maria Lazaro
Cuong Le*
Weihong Li
Jiarong Lin*
Sergio Lopez
Daniyah Mapara
David Mendiola
Narendra Nagarkoti
Gloriabelle Nguyen*
Su Oh*
Yesenia Pacheo
Floritza Parra
Chirag Patel
Jesus Reyes
Jiraporn Rojgate
Krasimira Schrib
Scott Smith
Anca Stan*
Daniela Stan
Henry Tran*
Saddaf Waseem
Jiaming Wu*
Xiaoxuan Wu*

Northwestern Pritzker School of Law

Shawn Cabinian
Brittany Chambers
Deanna Clugston
Omar Delgadillo
Kimberly Devine
Vince Dutkowski
Cindy Gerges
Phillip Goodman*
Yuqiao Huang
Tyler Johnson
Stephen Laudone
Paul Lee
Sara LeProwse
Yakun Liu
Connor Menneto
Andrei Pinchuk
Eugenia Schontag
Rita Shibata
Meruyert Taizhanova
Jingwen Xie
Shuang Xu
Wei Xu*
Yao Yao

Oakton Community College

Maria Kupranova
Esther Radivojevich*

Saint Xavier University

Ricardo Cebrero
Liang Chen*
Jaepil Choi
Kevin Christensen
Weronika Ciezczak
Erik Diaz-Carrasco
Emily Dillman
Robert Doherty
Austin Feeney
Jonathan Filipski
Fidencio Gonzalez*
William Hernandez
Morgan Ignacek
Jared Jones
Adrian Lara
Korey Little
Peter London*
Yahaira Lozano
Jonathan Luciano
John Marbach
Diana Marquez
Osvaldo Montoya
Matthew Mulqueen
Angelica Munoz*
Hatim Nassan
Brenda Oceguera
Derrick Pavoni
Cindy Peralta
Alyssa Platipodis
Valencia Pringle
Thomas Ramey
Justin Ratajczak
Ayme Salgado*
Lisa Sanchez
Bartlomiej Siuta
Bernard Sullivan
Kelly Teninty*
Lucia Torres
Claudia Vega
Nicole Werner
Jake Ziarko
Dave Zuniga

Sargent & Lundy

Pawan Agrawal
Christopher Baccam
Ricky Brown
Benjamin Collison*
Roman Doskochynskyy
James Fischer*
Raj Garg
Biljana Markovic
Bethany Mock
Bansi Pandit
Andy Rusnak*
Christian Sanchez*
Sabrina Wing
Nicole Woods*

Wilbur Wright College

Rudy Aguilar
Barbara Budyk
Claudia Bulcau
Rocco Calabrese
Gloria Calbert
David Canola
Hamza Fawzi
Karol Komorowicz
Ivanna Krutnyk*
Chao Lin
Katarzyna Maciejowska
Svitlana Markula
Kenya Miller
Anila Murataj
Alexandra Padilla
Arif Patel
Pedro Perez
Christopher Schultz
Zahia Timsiline
Shawanda Wright

ZS Associates

Akhilesh Barai
Eunbyol Cho
Andrew Czyszczon
Gokulnaveen Deivasigamani
James DePaul*
Rebecca Godbey
Taylor Hanken
Kaleb Hupp
Andrew Kach*
Scott Kniaz
Marianne Lalonde
Jon Newcomb
Matt Padberg*
Augustine Santillan
Estuardo Torres
Other Key Volunteers
Tara Abbott*
Robert Agler*
Edgar Allen
Yvonne Anderson
Nageswari Annamalai*
Juan Avila
Edward Babiuch*
Rasheedah Badru*
Maimona Bakharba*
Faizan Bakhrani*
Michael Baldi*
Elizabeth Barrett*
Stephanie Bass*
Alan Bayens
Matthew Beamer*
William Beckman*
Jessica Bernhardt
Todd Bernier*
Oanh Bienias
Lisa Bohl
Robin Branch-Gray*
Elizabeth Brashares
John Breuer*
Erikka Briten
Jane Cahill*
Carey Cao*
Ricardo Cardinez*
Maehalia Carter*
Anthony Chan*
Dilyanka Chardaklieva*
Junyi Chen
Zhiqi Chen
Edward Chung*
James Citti*
Jansuda Cody*
Anne Cooper*
Raluca Cornea
Karen Crowder
Laura Cushing
Zhehui Dai
Peter Dalmasy
Stephanie Daul*
Mallory Dehaven
John Dewart
Violeta Dimova
Colin Doyle
Patricia Dredze*
Yenong Du
Lois Durling*
Robert Eder
Marjorie Elliott*
Jeff Emme
Elena Endrukaite*
Lawrence Erickson*
Taylor Etzell
Wanda Evison*
Richard Faktorovich
Glenn Ferencz*
Angie Fraguas
Dallas Frey*
Tom Frey*
Ismael Garcia*
Viviana Garcia*
Benjamin Gerber
Kira Gerweck*
Ryan Gibbons*
Anne Giffels*
Matthew Gilbert*
Todd Gilchrist*
Michael Goellnitz
Rachel Goldrick
Tim Gordon*
Dianne Goren Radtke*
Artina Graves*
Bobbie Gray*
Chester Gray*
John Griffin*
Katherine Gudgel*
Yi Han
Tan Hao
Robert Hardy*
Mary Harmon*
Deborah Harris
Peter Harrison, Jr.*
Cliff Helfer*
Harvey Helfer*
Mary Hemsworth*
Greg Herrick*
Zeb Hill
Charles Horonzy*
Carrie Horton*
Elizabeth Houlihan*
Lenora Howard-Rogers*
Lijun Huang
Tim Hunter*
Michelle Iseman*
Erica Jaffe*
Julian Jalomo
Ruby Javier
Mingyue Jiang
Andrew Johnson*
Kathy Johnson*
Ina Kelley
Steve Kelliher*
Christopher Kendig
Zarik Khan*
Beata Kirr
Joleen Kleckauskas*
Minna Krejci*
Meghann Kruse*
Amber Krzystyniak*
Jason Kunze*
Jennifer Lambert
Ning Lee*
Taneshia Lee*
Julie Lettner*
Brian Levy
Douglas Lewis
Linjing (Grace) Li
Shuying Li
Yue Li
Xiaojing Li*
Jeremy Liao*
Udompong Limpan*
Jiayu Liu
Susana Loera*
Barbara Ludwig-Thomas*
Yuqi Luo
Alexandro Madrigal
Leticia Magallanes
Miriam Mahovsky*
Rita Makaris
Mary Malcolm*
Chris Manalangsang*
John Mann*
Ian Manners*
Mirjana Marceta*
Lisa Marlow*
Linda Marx
Lynda May*
Jim McGuire*
Linda McGuire*
James McLaughlin*
Lucia Medrano*
Susan Merrill
Ilse Messner*
Michael Mesterharm*
Sarah Mezey
Sheila Mickus*
Monserrat Miramontes
Tim Mo*
Mrunal Mody
Anupama Mohanachandran*
Lacheta Moore
Melanie Moore*
Gloria Mora
Ninnette Morales
Katarzyna Morawski
Jennie Motto Mesterharm
John Moynihan*
Holly Murphy
Ann Murphy*
Mary Murphy*
Christopher Myers
Nidia Navar*
Thao Nguyen Tran
Jason Nofzinger*
Ummul-Khair Norgah Okoe
Jack Nyweide*
Jeanne Marie Olivieri*
Hawau Olunlade
Claudia Ortiz
Yvonne Ortiz
Phil Pace*
Shirley Paredes
Arti Patel*
Helen Pearson
Michelle Pedretti*
Pascal Perrot
Mariah Pierce
Anthony Pisano*
Sherry Podgorsky*
Lavinia Pop
Paul Poplawsky*
Inga Prokhorova
Rachelle Rago*
Simrita Rakalla*
Carlos Ramirez Obando
Maykou Ramirez*
Cameron Randle
Roderick Read*
Eric Rehm*
Karin Reichensperger*
Nicole Renchen*
Juan Reyes*
Marlene Robin*
Tony Romero
Nathalie Rosado
Peter Rossmann*
Robert Rotchadl*
Alejandra Ruales Doyle
Ruth Runeborg*
Seth Ryan
Alfred Sacha
Lara Sanoica
Zainab Sarumi
Suzanne Saxer*
Patrick Scatamacchia
Scott Schaffer*
Tyler Schehl*
Shimrit Scher*
Yasmin Schnayer*
Todd Schrade*
Olivia Schreader*
Anthony Schroeder*
Dagmara Schusler*
Thomas Scott*
Rosey Shadd*
Cyril Shaughnessy, III
Naila Shawabkeh
Pedro Sigaran*
Hasnaa Siham
Theodore Simmons*
Lauren Sipple
Tim Slomka
Latisha Smith
Catherine Smith*
Christine Smith*
Tiy Smith*
Shuang Song
Yuying Song
Miguel Sosa
Almasa Sosic
Ananth Srivatsav Halvi
Paul Steger*
James Szymikowski*
Peter Tessin
Richard Tittle*
Sjar Toney*
Melissa Marie Tuason
Cindy Valencia*
Andrew VanSingel*
Jennifer Wagner
Kurt Wagner
Dayue Wang*
John Weber
Janice Webster
Jason Weist
Pamela Wilcox*
Mark Wolfgram*
Elizabeth Wolszon*
Karen Wu*
Xiaoyu Xu
John Yang
Wumei Yang
Jack Yates
Craig Youngberg*
Ping Yu
Fei Yu*
Vanessa Zamudio
Xinxin Zhang
Tianyu Zhao
Yijun Zhao*
Siyu Zheng
Yujie Zhou
Melva Zou
Andrew Zwick*
Viktor Zysman*
Executive Board
Advisory Board
Associates Board
Leadership Team
Veronica Acevedo
Kirsten Anderson
Kirsten Anderson
Judith Andringa
Judy Andringa
Suresh Annappindi
Laura Bader
Magdalena Banat
Elizabeth Barrett
Patrick Bauer
Laura Bell Curtis
Bobbi Bierhals
Michael Boland
Diane Bortoli
Bill Boscow
Deidra Bourne
Chris Brodecki
Kevin Brower
Robert Burke
Adam Burns
Lisa Busto
Anthony Chan
Christine Cheng
Kim Chisholm
Roxanne Chow
Siobhan Clancy
Kim Clark
Jay Cohen
Paul Croitoru
Don Cyze
James DePaul
Feiman Ding
Elena Endrukaite
Tuyajargal Enkhbayar
Kenneth Esch
Ainsley Faux
Ismael Garcia
Ryan Gibbons
Irina Goldberg
Chester Gray
Alicia Greenlee
John Gremer
Sergio Guzman
Steve Harrington
Cliff Helfer
Sean Henaghan
Ricardo Hernandez
Jeffrey Holdvogt
Emily Hoyt
Erica Jaffe
Ambreeka Jain
Amelia John
John Kaiser
Steve Kelliher
Steven Kessler
Marian Klaus
Bruce Klink
Mary Kreuger
Amber Krzystyniak
Yasuko Kudo
Liz Lantz
Aldo Leal
Taneshia Lee
Anthony Lighthall
Brian Lucas
Amy Mahan
John Mann
Sarah Mason
Matt McGrath
Matthew McGrath
Martha McGuire
James McLaughlin
Ilse Messner
Dennis Minich
Anu Mohanachandran
Henry Montoyo
John Moynihan
Beth Mueller
Tom Murtagh
Christopher Myers
Natalie Nathanson
Gloriabelle Nguyen
Ndidi Nwuneli
Su Oh
Michael Pabian
Phil Pace
Cristian Perez
Kenn Plebanek
Kevin Powers
Simmi Rakalla
Karin Reichensperger
Nicole Renchen
Laura Rojas
Nathalie Rosado
Peter Rossmann
Rob Rotchadl
Angelica Sanabria Valdes
Shimrit Scher
Matt Schlosser
Jennifer Schwer
Adam Shaffer
Regina Shelton
Alison Skaife
Christine Smith
Joonwoo Song
Matthew Staman
Jeffrey Steinberg
Maureen Stratton
Logan Sump
Greg Teegen
Gregory Teegen
Elise Tincher
Richard Tittle
James Tudor
Nichole Veihman
Ed Weaver
Jessica Williams
Angela Wolf
Nicole Woods
Xiaoxuan Wu
Michael Wycklendt
Ryan Yip
Craig Youngberg