Virtual Trivia Night & Silent Auction
Saturday, June 27, 7:00 PM
Ladder Up has transformed and rescheduled its annual Casino Night & Silent Auction.  We invite you to join us for a Virtual Trivia Night & Silent Auction!
Registration is $50 per person and includes entry into the trivia competition and one entry into a raffle to win a $1,000 Target gift card!
Click here to learn more about the event, register for Trivia Night and buy raffle entries.
You must register and select your team by Thursday, June 25 in order to participate, so sign up today on the event website!
After you register, you'll receive a confirmation e-mail where you can fill out a form to sign up with a team, elect to be randomly assigned or elect to play solo.
Here are some quick things you should know about the event! 
1) Trivia will be hosted via Zoom. Be sure you have already downloaded the software for free or made any updates before the 27th!
2) Instructions will be given at the beginning of the event on how the game will function in Zoom. And you will be able to ask technical questions then, if you need extra help.
3) During the event, teams will have access to Zoom breakout rooms where they can chat and discuss answers, and a team captain will submit answers online!
4) This event is supposed to be fun! It's likely that there will be technological hiccups during the event. Just remember to stay calm, have fun, and our team will make sure things run smoothly.
If you wish to bid in our silent auction without participating in Trivia Night click here!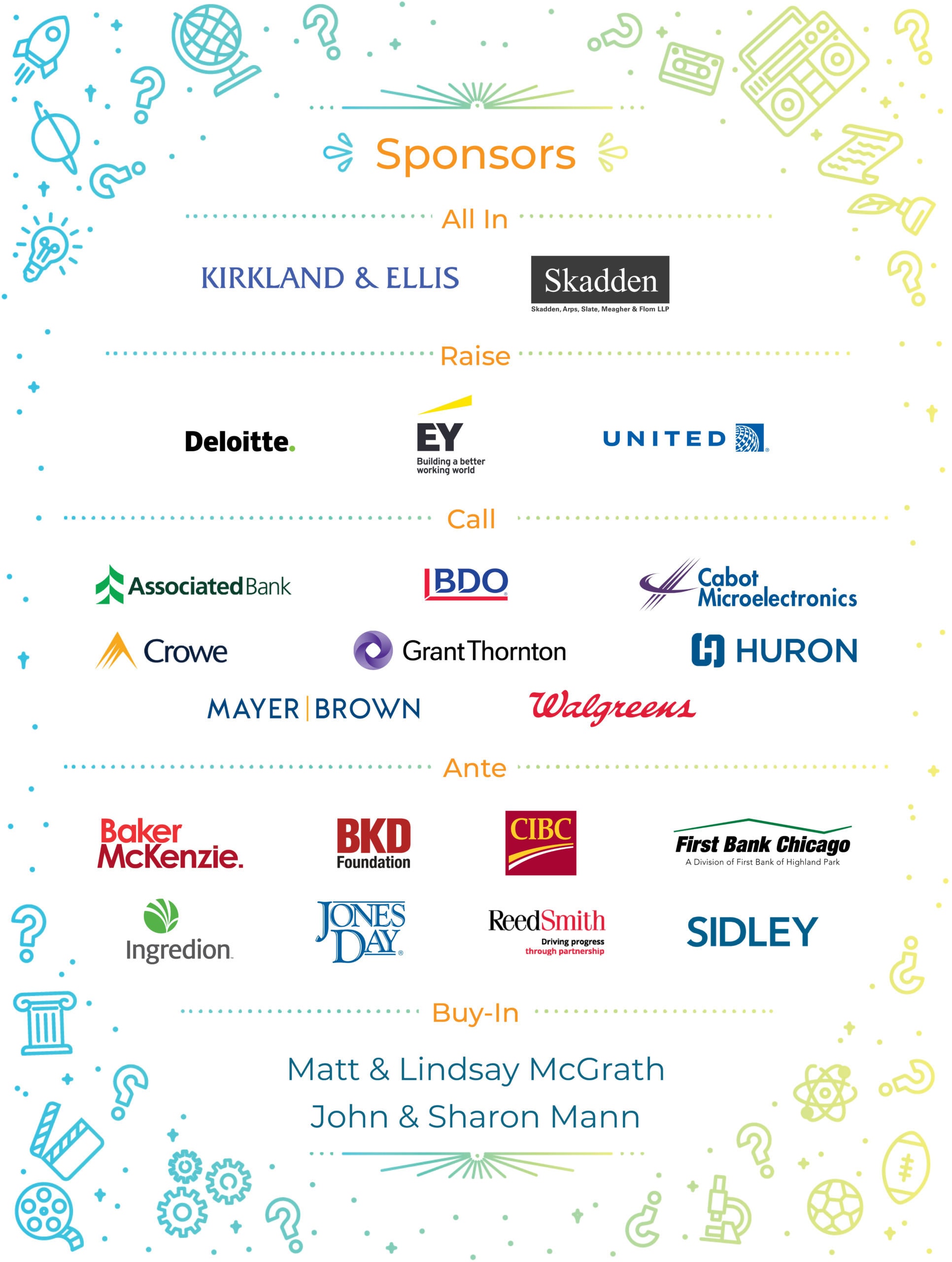 Tee Up
Ladder Up's Advisory Board hosted the organization's Fourth Annual Tee Up Golf Outing on Monday, September 23, 2019, at Riverside Golf Club. Eighty-nine golfers enjoyed an afternoon of beautiful weather and fun on the links while raising $61,250 for Ladder Up's programs.
Ladder Up is grateful to everyone who supported the organization through the event, especially Platinum Sponsors Associated Bank and Mayer Brown.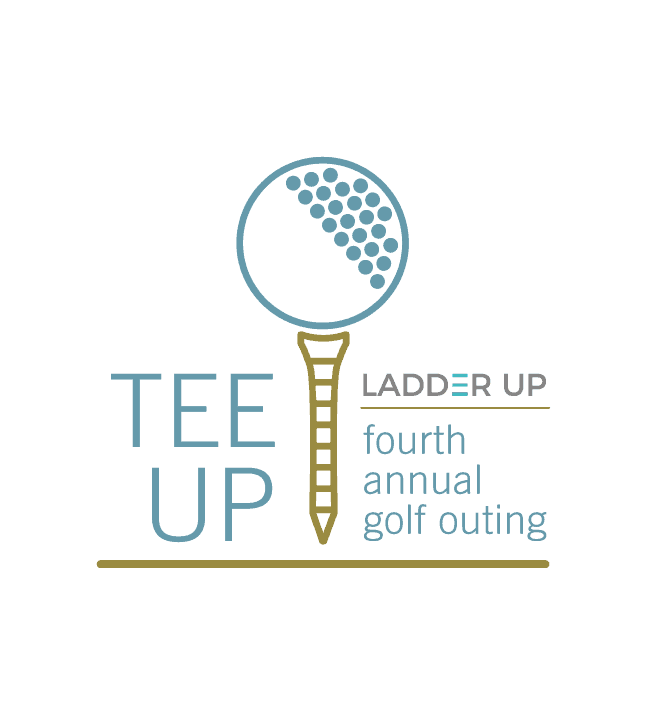 Casino Night is proudly hosted by the Associates Board:
Bruce Klink – Chair, Capital One
Chan-Yu Wang – Membership Chair, Crowe LLP
Ali Skaife – Sponsorship Chair, Kirkland & Ellis LLP
Benjamin Abbott-Molina, Motorola Solutions
Daniel Ampon, Hyatt Hotels Corporation
Thomas Blythe Reske, Thomas J. Dwyer & Associates
Chris Brodecki, Deloitte LLP
Jack Buechel, KPMG LLP
Adam Burns, United Airlines
Abir Chippa, JPMorgan Chase
Roxanne Chow, Ernst & Young LLP
David DeCarlo, Latham & Watkins LLP
Feiman Ding, Walgreens
Elizabeth Dwyer, U.S. Small Business Administration
Tuya Enkhbayar, Deloitte LLP
Kevin Hayes, Capital One
Nathan Ingersoll, General Services Administration
Ambreeka Jain, Lincoln international
Lily Keefer, The Claro Group, LLC
Kathryn Kinas, Akuna Capital
Jacob Koch, Grant Thornton LLP
Catherine Lake, KPMG LLP
Eric Langston, Kirkland & Ellis LLP
Clare McGuire, Urban Labs
John Moynihan, Skadden Arps
Daniela One, Consulate General of Japan
Bethany Patten, Governor's Office of Early Childhood Development
Tim Pollard, Madison Capital Funding
Sam Prescott, Ernst & Young LLP
Bryan Ricketts, Central Management Services, State of Illinois
Raxit Shah, Jones Day LLP
Sachin Sharma, Prism Healthcare Partners
Vincent Skokandic, Huron Consulting Group
Lindsay Smith, Sidley Austin LLP
Edward Stroud, Lincoln International
Sulka Tyagi, United Airlines
Scott Walbrun, University of Chicago
Ed Weaver, Grant Thornton LLP
John Woodward, BDO USA, LLP