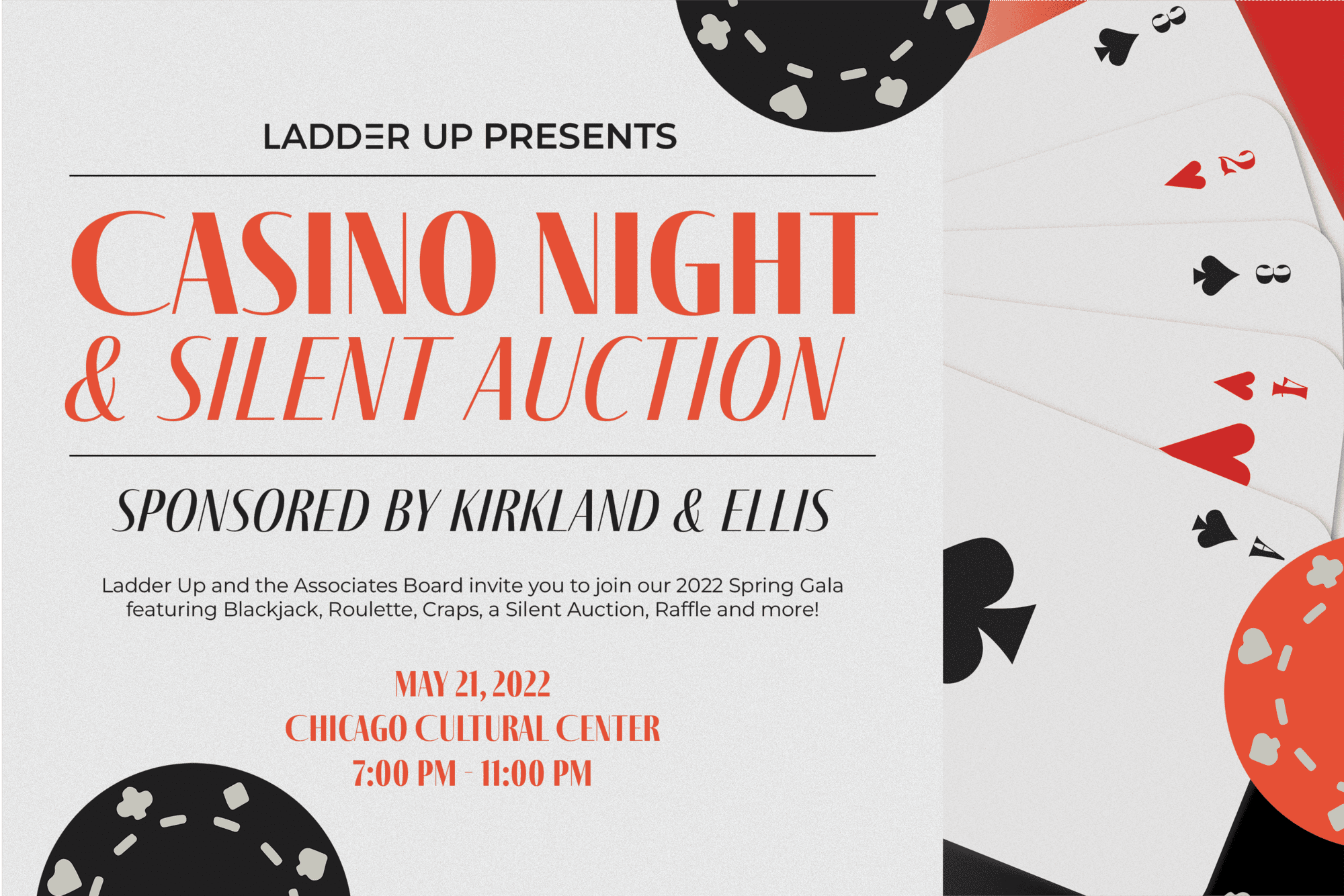 On Saturday, May 21, 2022, Ladder Up's Associates Board will host its 14th Annual Casino Night and Silent Auction at the Chicago Cultural Center.
The event, the Organization's largest fundraiser, attracts more than 200 guests, including many urban professionals from the Chicago area's top businesses.
Proceeds from Casino Night will benefit Ladder Up, a 501(c)(3) non-profit organization that helps low-income families and individuals access the financial resources they need to move up the economic ladder. The Associates Board aims to raise over $150,000 through the event, funds that translate into over 4.5 million dollars that will be returned to the community, serving approximately 1,400 clients, and generating an estimated economic impact of $2.1 million in low-income communities.
Please consider sponsoring the event to demonstrate your commitment to the hardworking clients Ladder Up serves. Please email Aneta Pietraszek, Director of Development, at apietraszek@goladderup.org for more information on Casino Night and sponsorship opportunities.