You have a superpower.
It's turning government forms into big refunds.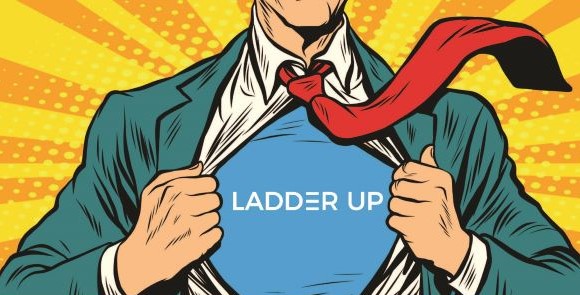 February is our busiest month for tax preparation and, like our clients who are always doing more with less, we want to be sure to make the most of it.
Increase Your Impact
You can also raise funds through Tax-A-Thon! It's too cold in Chicago to run a marathon in February, but you can reach out to friends and family and ask them to make a pledge for every hour you volunteer in February, just like you would for a walk-a-thon.

With every dollar raised come bragging rights, not to mention that for every $1 donated to Ladder Up, the organization returns $27 in economic benefits to clients (not too shabby).

Share your passion for helping tax clients with your network while helping Ladder Up raise critical funds to help ensure it can continue to deliver benefits to families. Click here to set up your fundraising page!
P.S. If you raise more than $500, Ladder Up will send you the hoodie of your dreams! Pictures available in the prizes section.
Your volunteer service will help fund our programs
Last year, volunteers at our tax sites returned an average of over $1,000 to clients for every hour they spent at a tax site.
In February, your volunteer time will also help fund Ladder Up's programs. A group of donors has pledged to donate $1 to Ladder Up for every tax return completed during the month of February.*
Prizes, of course
Did we mention that there are prizes? Each week, we will draw the name of a volunteer for a Ladder Up hoodie, currently only available for people participating in Tax-A-Thon!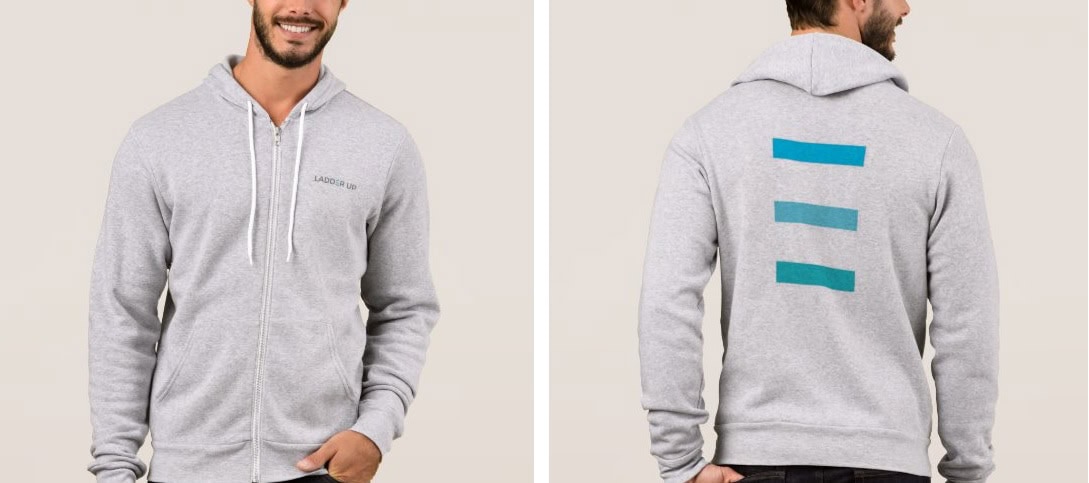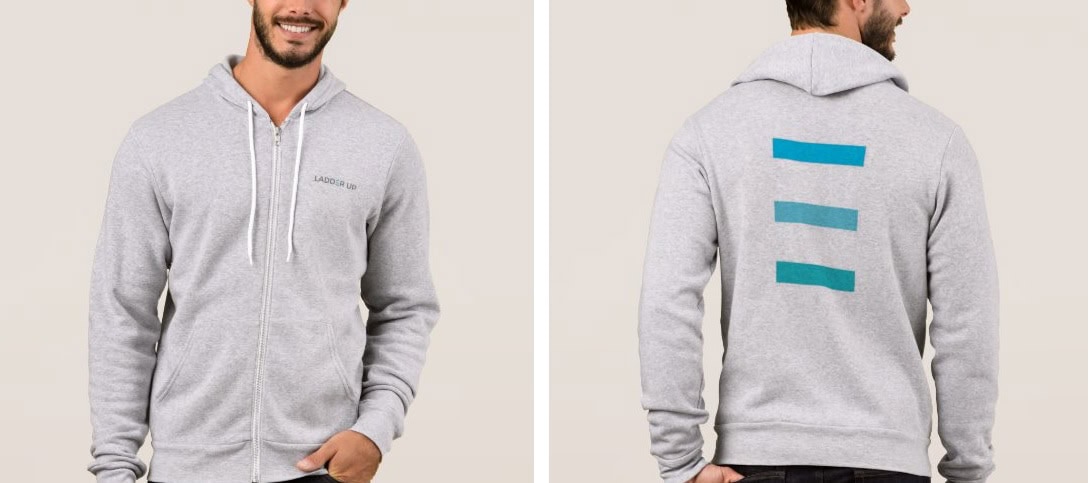 Supporting Tax-a-Thon
If you can't make it out to a tax site in February or would simply like to help more, you can support one or more of your fellow volunteers. Browse here!
You can also raise awareness of Ladder Up's services and the Tax-A-Thon campaign by following us, and liking and sharing our posts on Facebook, Twitter, LinkedIn, and Instagram.
Customized support opportunities may also be available. For more information, please contact Kate Hermann Stone at khermannstone@goladderup.org.
*Up to 5,000 returns.